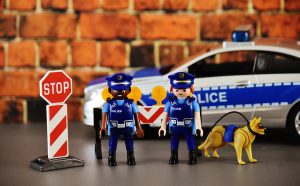 I recently wanted to present crime data for Moseley on a map – something I would normally do in Tableau, but wasn't convenient at the time.
Having visited police.uk, entered a Moseley postcode and clicked "Explore the crime map", I downloaded the data for the previous year to date by clicking "View detailed statistics and choosing the option to "download crime data for this area as a CSV file".
I now had a file and remembered that an infrequently used part of Google Maps is to create your own map, albeit with a limit of 2,000 features.
–read more —
Having signed into Google, I went to Google Maps and clicked the 3 parallel horizontal bars that indicate a submenu.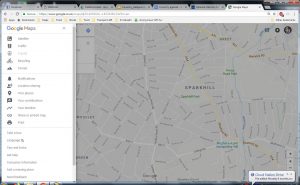 By clicking "Your places", I was presented with maps that I had created in the past: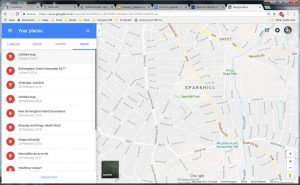 At the bottom of the list, there is an option to "CREATE MAP", which I selected.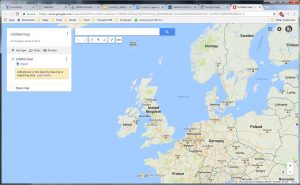 A clue is given to Import data onto a new (untitled) layer, which I selected.
I uploaded my Moseley Crime Data to be asked which columns contained the Latitude and Longitude.  Fortunately, these columns had the same name and where already selected, so I clicked "Continue".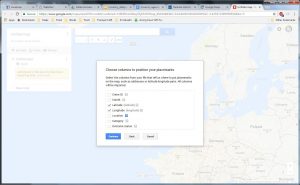 I was now asked to select a column to use as titles for my markers, selecting Category.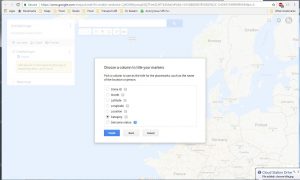 On clicking Finish I was presented with my map: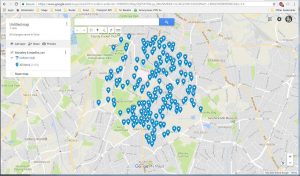 This is a bit boring, so I chose "Uniform style" and selected "Category which colour coded the pins by crime category: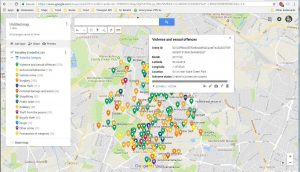 So a quick and dirty colour coded map in about 3 minutes.